Invited Speakers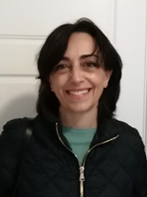 Assoc. Prof. María Luz Gámiz Pérez
University of Granada, Spain
María Luz Gámiz Pérez is Associate Professor at the Department of Statistics and Operational Research of the University of Granada (Spain). She holds BS, MS, and PhD degrees in Mathematics and Statistics from the University of Granada. Her research interests include nonparametric inference of regression, density and hazard functions, as well as Markov and semi-Markov models with applications in reliability and survival analysis. She is co-author of the book "Applied Nonparametric Statistics in Reliability" which is included in the Springer Series in Reliability Engineering (2011).
Speech Title: "Hidden Markov Models in Reliability and Maintenance"
Abstract: During the lifetime of most real complex systems, the real state of the system is unobservable most of the time, while indicators of this state, such as temperature, pressure, etc., are available via a control system. So, the real problem is to be able to estimate the state of the system by considering those indicators. Hidden Markov models (HMM) are very popular in many applied areas while their use in Reliability Engineering is limited. A hidden model can provide the key information about the system dependability such as the failed component of the system, the reliability of the system and related measures. We introduce a new concept of the system reliability function when the true system degradation is not directly observed. The reliability function is expressed not only in terms of the internal (unobserved) states of the system but also in terms of the observed indicator of the degradation level of the system. Also, in this context of missing information, we introduce two criteria for preventive maintenance for which efficiency is studied in terms of cost. The good properties of our model are demonstrated through simulations.